2015 onwards
Richard Egan
My Dental Clinic (Dublin)
In the six months before Living Streams' SEO programme started, MyDental.ie was already achieved good organic search numbers: In the next 8 months, our organic search visits were doubled. We find working collaboratively with Living Streams to be very easy - they are flexible and their advise is quick, reliable and easy to understand.
Phil Carr
Carrs Welding Technologies Ltd
I have used Tony for a few years now for my Adwords and google analytics. He has driven the site forward , increased the traffic and enquiry rate. It is a minefield trying all the different tools available to promote your business. Tony helped me through . Thank you.

Carol Moore-Naylor
QSoftware Ltd
We were wary about SEO advice until we implemented the resilient SEO process recommended by Living Streams, and found that it worked. Now we're working with their advice and mentoring on an ongoing basis to produce and use content in a way that boosts our search ranking for relevant topics. Living Streams provide an extremely affordable way of implementing SEO compared to other marketing agencies.
Sarah Rodi
The Media Hub (Cookham)
We were wowed by Tony's breakfast workshop at the Media Hub last Friday. He gave us all a lot to think about on SEO and some great LinkedIn tips – a brilliant boost for every business. Thanks Tony.
2010 to 2014
Gary Lord
Technical Support & Systems Ltd (Director)
Tony, thank you for your informative LinkedIn workshop.  It brought clarity to the functionality and marketing possibilities available within this social media platform for a small company like mine. It also allowed me to polish up my personal and company profile which was long overdue.
Craig Atkins
1-Fix Ltd
Tony has helped a sister company of mine with SEO and internet marketing work, with which we've been very pleased. Recently he invited me to WSI's first Digital Summit at Bing HQ in London. The event was fantastic, with some excellent insights into the current trends in search and marketing.  I would not hesitate in recommending Tony and WSI for any internet marketing assistance. The beauty of the set-up is that WSI have a global reach of experts, plus some excellent industry tie-ins, so if the consultant you've chosen to work with you has a problem that needs specialist knowledge of an industry then he can reach out to the WSI network for assistance.
Annie Mulady
President of Marlow Chamber of Trade & Commerce
Tony has supported The Marlow Chamber of Trade and Commerce in increasing our online presence and the quality of information on our website. We have found his knowledge invaluable and his ability in ensuring we get the best out of our online presence is highly valuable to the Chamber - thank you Tony for your continued professionalism. Annie Mulady, President of Marlow Chamber of Trade and Commerce
James Moorcroft
Cannon & Moorcroft
Tony works well with groups and on a one-to-one basis to enable you to get the most from the vast array of opportunities available to market your business on the internet.
Rob Murdoch
Big Watch Company
The great thing about Tony is that he will advise the best way to spend your marketing ppot and what will best suit your business.  The key is, Tony will work out what it is you are trying to achieve and then devise some solutions from which you can choose.
Trevor Howell
Impact Words
Tony is a mine of information about all the important elements of online marketing.  He combines the thoroughness of an engineer with sound marketing instincts and he is well up to date with the changes and developments in the areas of search engine optimisation and social media.  I can't recommend him highly enough.
Paul Bolton
Cartmell & Co Solicitors
I've had the pleasure of attending a number of Tony's talks, presentations and workshops on a wide range of various aspects of internet marketing.  Always comes very well prepared, good style and content tailed to the respective audience.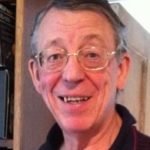 Anthony Rentoul
Abacus Vouchers
Abacus Voucher Solutions has been an internet marketing client of Living Streams for the last 2.5 years. We have found their management and reporting of our Adwords to be excellent value for money. Their SEO support and pro-active social media advice have always been effective and very useful.
Ivor Atkins
UK Automation Retail Ltd (Director)
Since Tony took on the management of our Adwords campaign he has substantially reduced the amount we spend whilst improving our ROI. He provides us with detailed reports outlining and analysing areas where improvements can be made. He suggests and investigates ways to increase the efficiency of our Adwords, so if you require a professional Adwords manager I can recommend Tony.
Kevin Brewer
Grundon Ltd
We were already working with Living Streams to improve the SEO of our site and it particular boost sales lead generation performance.  At his suggestion we decided to support our organic search work with carefully targeted and budgeted Google Adwords campaigns.  This has produced a measurable and profitable increase in both the quantity and quality of leads received via the website.
Kevin Brewer
Grundon Ltd
In the ongoing quest to ensure that our website remains high in the search rankings, the Living Streams support contract has been a great benefit.  We can contact Tony to take immediate action, knowing that we will be "at the head of the queue" and  without having to worry about obtaining quotes and raising purchase orders.
Colin George
Advice for Business
I Met Tony at a Wycombe networking event and found his initial free internet marketing advice very clear and useful.  As a result, I took some paid consultancy from Living Streams and found it to be very effective – so much so that I've now taken out an ongoing support contract
Rob Murdoch
Big Watch Company
We have used Tony for a number of years now, for all Big Watch Company's SEO, internet advertising and Twitter.In regard to SEO, Big Watch Company is constantly recognised when searching for watches given that the business is small and boutique, on a limited budget and cannot afford to compete with the big boys like Amazon.With regard to Twitter, Big Watch Company now has a following of over 19K. Whilst I contribute to tweeting for the business, credit must go to Tony for driving the process and creating the links with other interested parties and we would not be there without Tony.I would have no hesitation in recommending Tony to drive ones business, as the process of on-line media and rankings is way beyond my understanding.
Fiona Mulvaney
Waterford Technologies - Email & File Data Management & Compliance,
"When Waterford Technologies updated our web site we experienced some loss of traffic, we have worked with Tony Thornby & his team, and we have now not only got our organic traffic back to the same level we have exceeded it"
Alison Harrison
Harmonea Financial Services
I used to be a real sceptic about the ability of social media to generate sales.  But, thanks to Tony Thornby's advice on my LinkedIn presence and activity, I was recently contacted by someone I didn't know.  That person has now placed a £60K+ contract with my company.
Tony Baggaley
The Greenhouse People (Director)
Tony has been working with us now for over a year, and has achieved some considerable success in the natural listings.  These days it seems that someone calls almost every day offering SEO services, so it is refreshing to find a company that uses down to earth and practical language and effective tweaks to the website that seem to have a more lasting effective result than previous attempts by other companies.
2005 to 2009
 		

								

			

			

Fabrizio De Maria

Business & Executive Coach

 Tony is a capable and inspiring leader. I reported to him for few years and I could learn a lot from him, especially on people management. It's easy to work with Tony as it's easy to communicate with him. He's excellent technically and has got very good coaching and mentoring skills. He's been one of the best manager I had in my career.

			

			

James Moorcroft

Cannon & Moorcroft

 Tony was instrumental in building up a friendly and effective networking group in High Wycombe. He showed dedication and grew the group using charm and never pressure. Tony's honest and integrity underlies all that he does and I would recommend him as a business partner with considerable expert knowledge of a number of disciplines.

			

			

Tony Garvin

Business and Technology Change Strategy and Implementation Manager

 Anthony is a dynamic and professional management leader combining technical expertise with business and process acumen. Whilst at Nortel he led a major re-engineering of the EMEA training organisation including introducing new working practices, systems and processes to reduce cost and increase customer choice. I learned a tremendous amount working for Anthony which has benefited me in my professional career since Nortel.